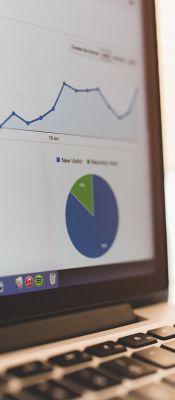 Our primary goal as tax professionals is to be available to provide guidance to enable our clients to make informed financial decisions. We deliver only the highest quality work, and the proof is in the success of our clients. Our firm's reputation lies in the experience and expertise we provide on a daily basis.
TAX PREPARATION
---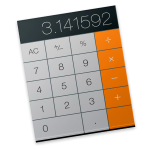 Orian Carter, Accountant can take care of complex tax preparation for individuals and businesses so you have peace of mind that your taxes are done right.
Tax Professionals- Providing the best solutions for your business
We are a firm of dedicated professionals serving the needs of our clients. We are involved with accounting services, tax planning, tax preparation and representation before the Internal Revenue Service for businesses and individuals.
Our firm is multifaceted and multitalented in that we help our clients with their, accounting, tax planning, estate planning, retirement planning, pension planning, and profit planning needs.
Today's ever-changing tax legislation and current economic climate dictate qualified counsel when making financial decisions. When you contact our firm about business, tax and financial matters, you can be assured that the assistance you receive comes from years of experience and specialized training in money matters. We help clients like yourself with taxes, business planning, accounting or concerns about a secure financial future.
Services Provided: Accounting, Tax Planning, Tax Preparation, Payroll Services, Bookkeeping Services, QuickBooks Training, Audit Representation, Financial Statements, Business Consultation, Business Management, Computer Systems Consultation, Personal Business Management, Retirement Planning, Estate Planning
Tax Returns
Orian Carter, Accountant can assist with your personal and your business tax matters, in a responsive and accurate manner.
Bookkeeping
Orian Carter, Accountant offers comprehensive bookkeeping and accounting services to guarantee your business operates at maximum potential.
Payroll
Orian Carter, Accountant can help you pay your employees quickly and easily with our Payroll Services. Our plans are designed to swiftly create paychecks and calculate payroll taxes.
Financial Planning
Orian Carter, Accountant creates solid financial plans with clients and their specific business needs in mind. Work with our financial experts to plan your future financial state.
Why Use Us?
Professional Proficiency
This firm is owned and operated by an individual who is enrolled to practice before the Internal Revenue Service. The Enrolled Agent designation is given to individuals who successfully demonstrate expertise in the field of taxation by sitting for and passing the enrollment examination administered by the Internal Revenue Service annually. So stringent is this examination that only about one third of those who take it are able to pass. Enrolled Agents account for less than 10% of all individuals practicing in the field of taxation.
Education
As an accountant, I completed my college education with a Bachelor of Science degree in accounting. I obtained the Enrolled Agent title which is the only professional credential issued in taxation at the federal level. To be an Enrolled Agent and a member of the National Association of Enrolled Agents, thirty hours of continuing professional education are required each year. This education is narrowly confined to subjects relating to taxation in order to maximize an Enrolled Agent's tax proficiency. The education is closely monitored by the U.S. Department of the Treasury.
Business Analysis & Services
When you start a business or acquire business property, we can help you formulate budgets for short·term or long·term business plans and assist in establishing appropriate business structure. Once your business is established, we can help select, set up and maintain computer and accounting systems best suited for your business needs. Additional services we offer businesses include preparing financial statements, payroll and all payroll reporting, business tax returns and all documents required by local, state and federal agencies.
Tax Planning & Return Preparation
No one is better qualified to assist with tax planning and preparation than your Enrolled Agent. Enrolled Agents are actually specialists in the field of taxation, able to prepare returns for individuals, partnerships, corporations, trusts, estates and other taxable entities. Should an audit occur, Enrolled Agents are authorized to appear on behalf (in place) of taxpayers before the Internal Revenue Service. When you engage our firm, you can do so with the confidence that you can obtain help year around with all taxation questions, notices, or tax planning.
Financial, Retirement & Estate Planning
Conserving capital and minimizing taxes are important aspects to establishing any plan. Whether you are planning for your children's education, helping a child get established with a first home, planning for your own retirement, setting up a family trust or planning your estate for your heirs, this firm can assist you. We can help with loan refinance analysis, personal business management, education financial aid applications and other personal and business financial needs.
Confidentiality
When you consult this firm, your business is handled in strict confidence dictated by the ethical standards of an Enrolled Agent and an accounting professional. This firm obtains most of its clients through referrals, which means you were most likely referred here by a business associate, a relative or a friend. Feel secure in the fact that your financial and tax information will not be shared with others and will be safeguarded with the highest confidentiality.
This narratve only briefly outlines the services available from this firm. Please call – we welcome the opportunity to become acquainted and to discuss your individual needs. We are confident that we will be able to assist you now and in the future as you look for answers to all your financial, business and tax questions.
PO Box 1268
133-4 Morris Street